An exquisite ID photo may give us a good opportunity. With the photo blessing, the personal image immediately becomes three-dimensional.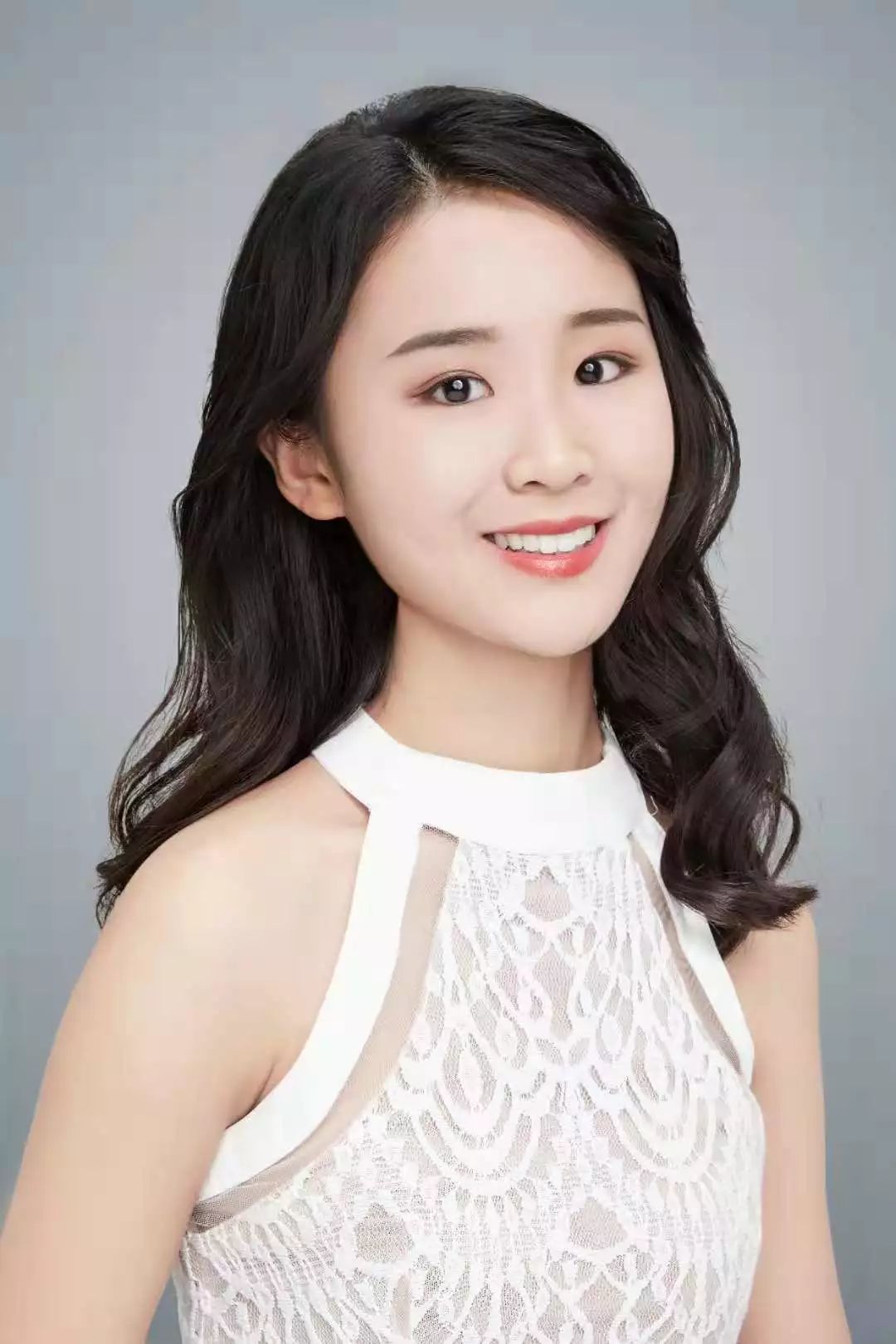 Resume photo
When talking about ID photos, a familiar scene came to mind.
The photographer sits upright in front of the screen, his hair is neatly tidied, his eyes are focused on the camera, his chin is slightly raised, and the picture is taken with a click.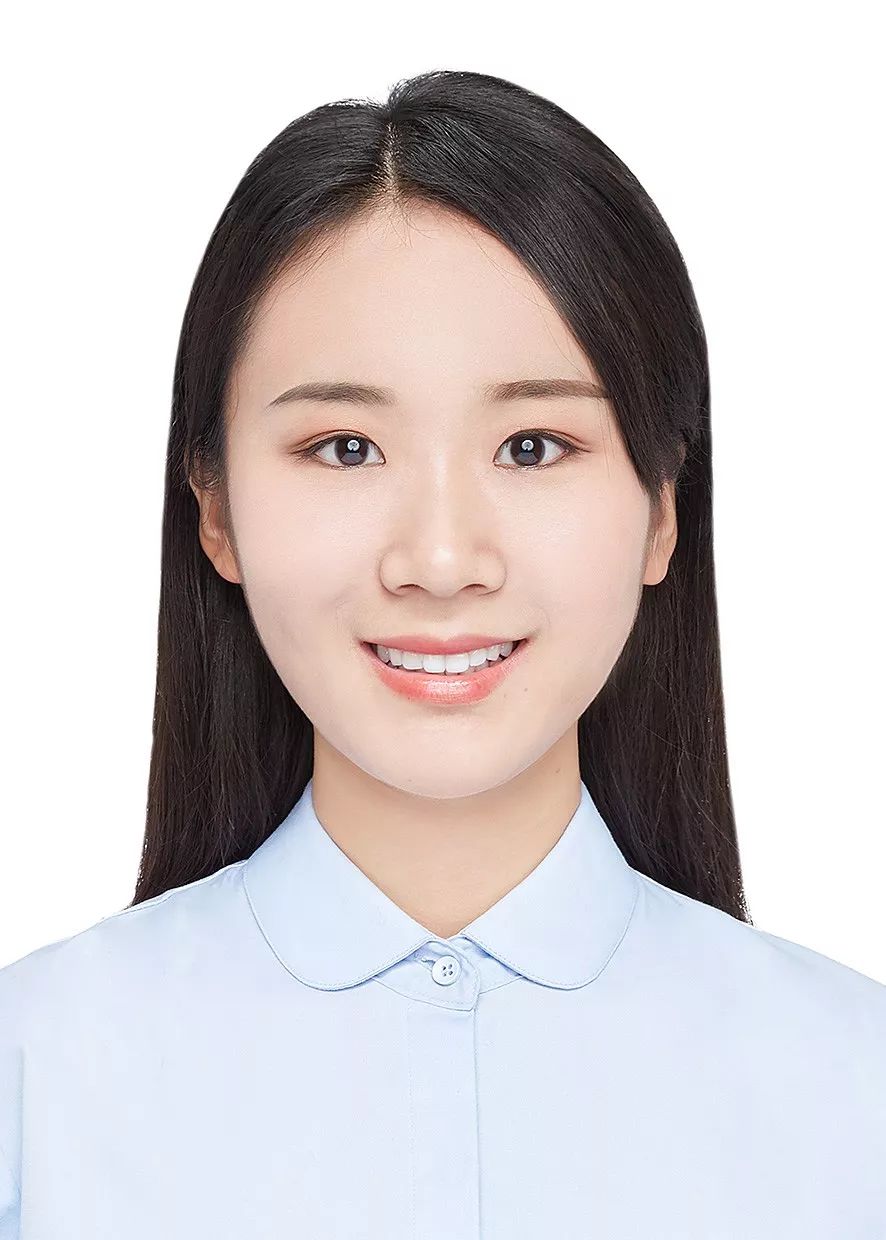 ID photo
However, a delicate ID photo, in addition to shooting, must also need PS for post-processing and retouching. Especially for photo studios, ID photos will undergo the following post-processing.
First, change the background of the ID photo
It should be easy to use Photoshop software to change the background of the photo.
If you have one-handed P-picture technology, red orange, yellow, green, blue, blue and purple, you can change the background of any color you want.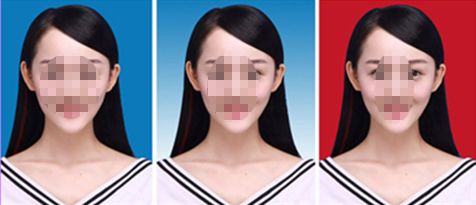 Second, change the ID photo
The standard ID photo has certain requirements, and the strict requirements on clothing are one of them. The ID photo clothing is often required to be formal.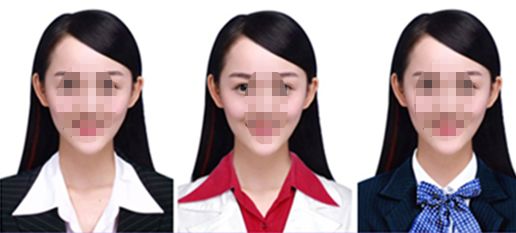 In addition to changing clothes and taking pictures again, more often, PS technology can be used to directly change the dressing material. In this set of "Photographic Studio ID Photo PS Processing Technology Video Tutorial", the caring teacher Lin prepared a lot of clothes materials for everyone to learn and use.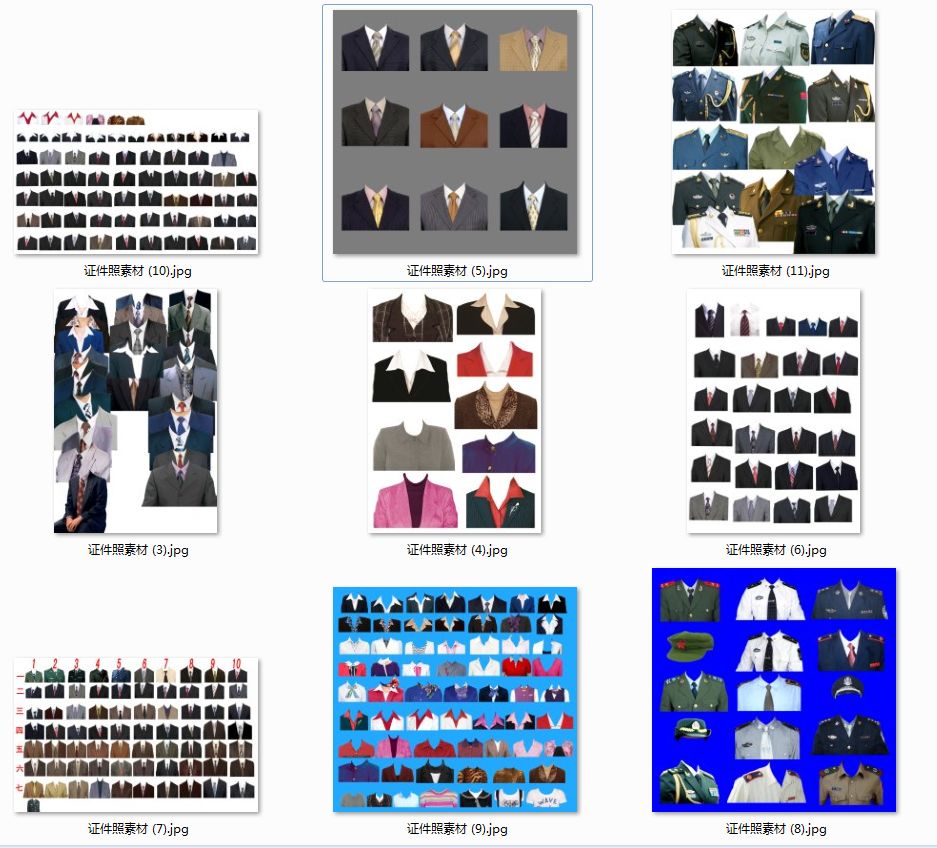 Third, the fine modification of ID photos
Facial blemishes, whitening and coloring, natural thinning, symmetrical adjustment of ears and shoulders, trimming of messy hair, adjusting eye size, removing dandruff, eliminating spectacle reflections, eliminating oil on the face, improving clarity, brightening photos, quick dermabrasion Wait, in this set of tutorials, Teacher Lin will carefully explain to everyone one by one. After finishing learning, you can also have your own perfect ID photo.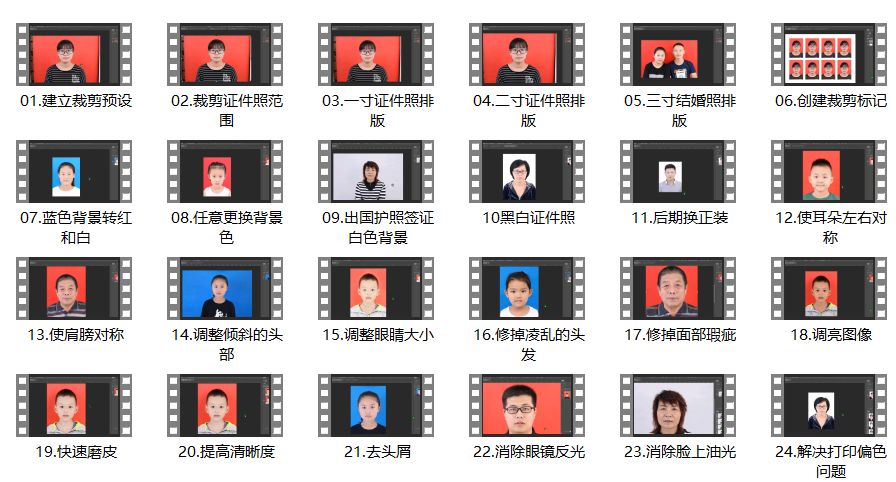 It is not difficult to refine the most beautiful ID photos. By learning the ideas and methods of retouching in the course, you can also become a master of ID photo retouching.
The syllabus of this set of courses is as follows:

01. Create a crop preset

02. Cut out the scope of the ID photo

03. One-inch ID photo layout

04. Two-inch ID photo layout

05. Three-inch wedding photo layout

06. Create crop marks

07. The blue background turns red and white

08. Change the background color arbitrarily

09. Passport visa white background for going abroad

10. Black and white ID photo

11. Change to formal dress later

12. Make the ears symmetrical left and right

13. Make the shoulders symmetrical

14. Adjust the tilted head

15. Adjust the eye size

16.Remove messy hair

17. Fix facial blemishes

18. Brighten the image

19. Quick dermabrasion

20. Improve clarity

21. Anti-dandruff

22. Eliminate spectacle reflections

23. Eliminate shine on face

24. Solve the problem of printing color cast

25. Quickly make ID photos

The PS processing technology for ID photos you want is here!
Please indicate:Free Editor Online Photoshop » photoshop tutorial: PS technology behind the most beautiful ID photos